When nothing else worked, Mark Norris turned to cannabidiol to relieve the back pain he had been suffering for years, thinking all would be well.
The hemp-derived compound, otherwise referred to as CBD, is growing in popularity across the country as a natural alternative to prescription drugs and other medications to provide relief for a range of conditions from anxiety to chronic pain.
Norris, a 57-year-old Joplin resident, suffered a back injury after falling off his porch five years ago and sought chiropractic and acupuncture treatment, to no avail.
After researching, he decided to try CBD and had been using it for less than a month before submitting to a drug screening for a new job. It came back positive for THC, the compound in marijuana that gives users a high. It was a result Norris wasn't expecting.
"I was surprised, and I questioned the results," said Norris, who does not use marijuana. "Afterward, I explained that I was taking CBD, but the tester told me that wouldn't show up, so I just wasn't sure what happened."
Norris was surprised because to his knowledge, using CBD shouldn't result in a failed drug test. Turns out, however, that there is a small risk of failing a drug test if using CBD products.
"It's a function of which product you're using and how much you took," said Tod Cooperman, president of Consumerlab.com, an online company that tests and reviews natural supplements such as hemp-based CBD. "It's certainly possible."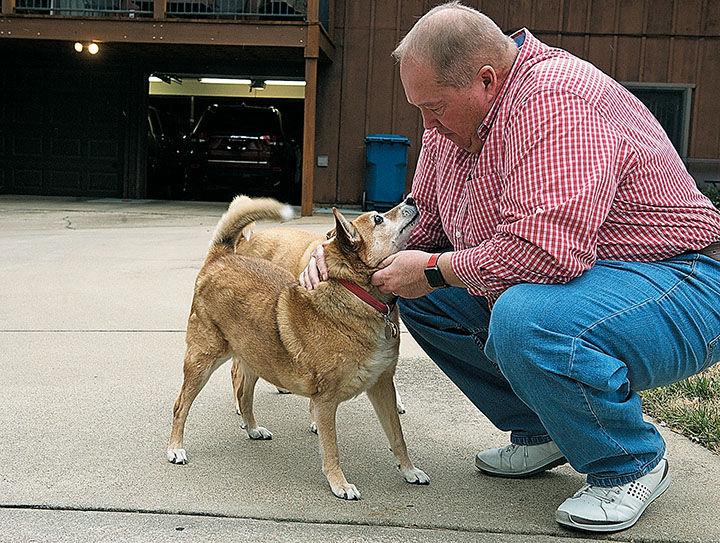 'That could do it'
The CBD compound itself will not result in a failed test, but CBD products can contain trace amounts of THC (less than 0.3 percent), leaving a possibility of it showing up on a drug test.
Cooperman said amounts of 0.4 to 0.6 milligrams of THC in CBD products have been shown to cause roughly 10 percent of CBD users to test positive. All of the products that Consumerlab.com tests contain less than 0.2 mg of THC per maximum serving of CBD.
"It's not very common, but it can happen," Cooperman said. "People also metabolize CBD differently, which can play a role."
So how much THC did Norris' product contain? According to the online retailer from which Norris bought his CBD pills, about 0.95 milligrams per capsule.
"That could do it," Cooperman said, referring to the amount of THC contained in each pill.
The company, CBD Pure, based in the state of Washington, did not respond to Globe requests for an interview, but Norris said he was told that the company's product complies with federal regulations regarding THC content when he contacted it.
The company on its Frequently Asked Questions page also tells buyers that it complies with all federal guidelines regarding the content of THC in its products — less than 0.3 percent. Norris used a 500-milligram pill, meaning its 0.95 milligrams of THC amounts to 0.19 percent, but still enough for a positive result on the drug test, based on the Consumerlab.com findings.
It is possible for a product that tests above the 0.4 to 0.6 milligram range to still be below the 0.3 percent threshold.
When consumers are shopping for CBD products, they should be aware of its potency.
"At 0.4 (milligrams), there seems to be about a 10 percent risk of a positive THC test and this risk increases as the amount of THC increases and by taking multiple doses," Cooperman said. "You can try asking a company how much THC is in a serving of their product, or you can check with independent groups like ConsumerLab to see how much THC they have found in products."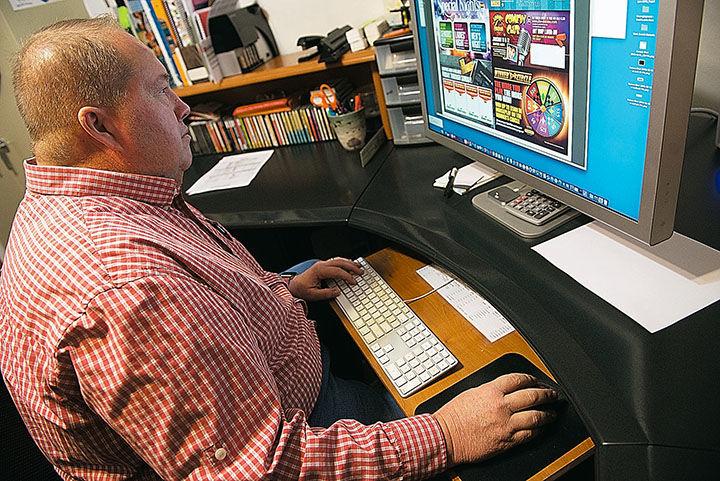 Not regulated by FDA
Norris isn't alone. In October, an Atlanta woman told a TV station that she tested positive after taking CBD oil for two weeks at the recommendation of her doctor, despite never using marijuana.
To compound the problem, CBD products aren't regulated by the U.S. Food and Drug Administration, making it easy for companies to skirt testing and other quality controls. In some cases, the products aren't CBD at all.
The federal Centers for Disease Control and Prevention published a report this summer indicating that fake CBD products were responsible for poisoning 50 people in Utah. Instead, they consumed synthetic marijuana, otherwise known as K2 or Spice.
Jordan Cole, manager of American Shaman, a CBD store in Joplin, said consumers should buy from reputable dealers and always ask about specific products before making a purchase.
"We do warn our customers that there is a possibility of it showing up," Cole said.
Norris said he feels somewhat misled by the company and wishes it would have provided a clearer warning about the risk of testing positive. Though he lost out on this job opportunity, he plans to continue looking elsewhere for employment and has stopped using the CBD.
"I'm not happy about it, because I was excited about this job," Norris said. "You get something over the counter, you assume it's been tested and it will be a safe product."
Source: https://www.joplinglobe.com/news/using-cbd-products-beware-risk-of-positive-drug-test/article_8c251f3c-05a3-11e9-92da-af0b8d2b5b25.html