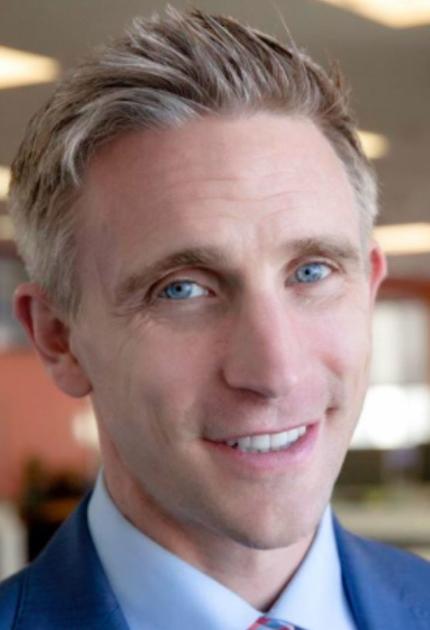 PLAINVILLE — On Election Day Nov. 6, a local native will appear on the ballot in a closely watched race in the Boston area.
Michael Maloney, a 1998 King Philip Regional High School graduate, defense lawyer and business entrepreneur, is running as an independent for Suffolk County District Attorney.
The 38-year-old, who now lives in Boston, is one of two candidates seeking to replace Dan Conley, who is not running after 16 years on the job.
The race is being closely watched because it is the first time in decades that the seat in the state's largest city has been open with no incumbent. In addition, while most prosecutors run on a tough-on-crime platform, Maloney and his opponent are progressives promising criminal justice reform.
Maloney, a defense lawyer for the past decade and a self-described adrenaline junkie, says he has been campaigning, speaking to residents and appearing at events from morning to night.
"It's been non-stop," Maloney said.
His opponent is Rachael Rollins, a Democrat who is a former general counsel for the state Department of Transportation and Massport. There is no Republican candidate.
Maloney started his practice in Attleboro before opening offices in Boston and Brockton. He and a partner also started a chain of medical marijuana evaluation facilities in seven states and employed 180 people before selling it last December.
Beside being a defense lawyer, he also owns an alternative wellness company, CBD Thera. CBD is a non-intoxicating hemp extraction that is used to treat pain, anxiety and other medical issues without getting users high. It is not subject to the same regulation as medical marijuana because it does not contain THC, the active chemical in marijuana.
Maloney assisted in defending Carlos Ortiz, an associate of Aaron Hernandez who pleaded guilty two years ago to being an accessory after the fact in the 2013 murder of Odin Lloyd in North Attleboro. He also represented a prisoner assaulted by Hernandez in jail while the former New England Patriot was awaiting trial for Lloyd's murder.
And he won a not guilty verdict in 2011 in defending a woman charged with causing an accident in Attleboro that seriously injured another woman and her daughter. Earlier this year, Maloney won a manslaughter case against a man charged in a fatal crash in Mansfield in 2015.
Maloney says he likes the challenge of seeking public office and believes in reforming the criminal justice system. As a defense attorney, he said he has defended many clients with addiction and mental health issues, which affected his views.
"I started to see a pattern with addiction and mental health issues that are societal problems forced down the throat of the criminal justice system," Maloney said.
Seeing many clients die of opioid overdoses or suicide, Maloney said, "changed my prospective."
Maloney said he wants the criminal justice system transformed to "one that favors treatment over incarceration" for non-violent drug defendants.
Maloney is a proponent of the use of marijuana as an "exit strategy" for addicts trying to kick harder drugs, like opioids.
"I will not be prosecuting marijuana users in my administration," he said.
Maloney said he will take a hard line on gun crimes. He does not favor mandatory minimum sentences for non-violent crimes. He also said he opposed legislation limiting crimes eligible for defendants under the Valor Act, which gives judges the option of sending veterans to treatment instead of arraigning them on criminal charges.
Maloney said he is from a family of lawyers. His mother Linda, brother Jay and sister Jen are all lawyers.
However, instead of jumping into law school after graduating from Providence College in 2002, Maloney said he took time off to teach English to students in Vietnam, backpack in Australia and New Zealand and climb Mt. Kilimanjaro.
He then went on to graduate from New England School of Law and passed the bar in 2009.
During the campaign, it was disclosed that Maloney's now ex-wife had obtained a restraining order against him which included accusations that he allegedly threatened to kill his former father-in-law.
Maloney has addressed the allegations by telling reporters that the alleged incidents occurred at a low point in his life.
"I was heartbroken. I said some things I shouldn't have said and I wish I could take back. But it never became physical," Maloney told The Sun Chronicle.
Source: http://www.thesunchronicle.com/news/local_news/plainville-native-running-to-be-boston-s-top-prosecutor/article_e97c282d-a131-5611-84be-5607a3f2dc9c.html