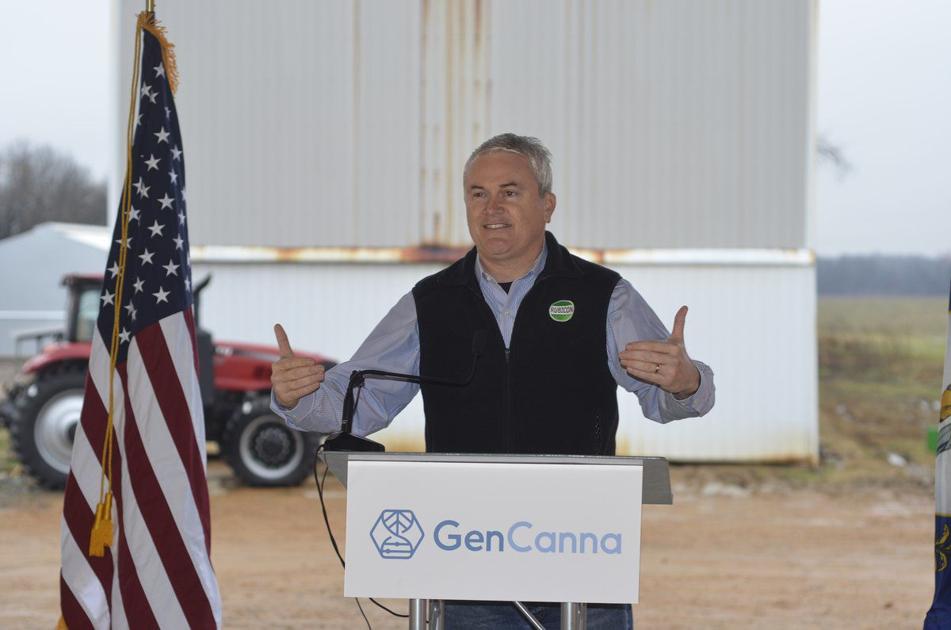 If the hype is to be believed, and at this point we have no reason to doubt it, Christmas has come early for our commonwealth, and just as importantly, western Kentucky via the recently legalized farm commodity, hemp.
Hemp, with its historical ties to the state, is the versatile crop used to make rope, clothing, mulch, milk, cooking oil, soaps and lotions, and last but certainly not least — cannabidiol, or CBD oil, an increasingly popular health product used to treat, among other things, anxiety.
The congressionally-approved farm bill removed hemp from the list of federally controlled substances, clearing the way for farmers that pass background checks and earn licensure to grow it, and the state has already submitted an oversight plan to federal regulators.
In a story The Sun published Friday, The Associated Press quoted hemp advocate Jonathan Miller, general counsel to the U.S. Hemp Roundtable, who said the state's quick twitch on hemp is a sign Kentucky is "open for business" for the emerging industry. He envisions hemp having a multi-billion-dollar market nationally.
Hemp, once unfairly demonized because of its relationship to marijuana, represents a major economic opportunity for Kentucky, at a time when it's desperately needed.
The state is wheezing courtesy of a $38 billion pension deficit that lawmakers either refuse or are unable to address. Coal, speaking of unfair demonization, is on life support. Tobacco, that old staple, is on the clock as more and more smokers — thankfully — turn away from the life-threatening habit.
In short, Kentucky needs a new signature industry, one that creates jobs and new revenue, props up agriculture, and sits at the forefront of supplying national and perhaps international markets.
Although it's early, we believe hemp fits that description.
It's worth noting that Kentucky hitching its wagon to hemp doesn't seem to be the same deal-with-the-devil some states have made in legalizing marijuana. Evidence of that is based on the two conservative Kentucky leaders who backed hemp's re-emergence – Senate Majority Leader Mitch McConnell and U.S. Rep. James Comer.
McConnell, who championed hemp at the federal level, said Tuesday that the crop has the "potential to play a key role in the economic future of Kentucky and the nation." We don't always agree with the senior senator, but there's little doubt McConnell's political connections and influence paid big dividends for Kentucky on hemp, and its legalization wouldn't have happened otherwise.
Comer advocated for hemp going back to his days as the state's agriculture commissioner.
Hemp's presence is already being felt close to home here in western Kentucky, a region that could use its own economic injection.
Last week, Comer helped herald GenCanna Global's plans to build a $40 million hemp processing facility in Graves County, creating 80 jobs and enlisting about 30 farmers under contract for 2019.
In September, the company announced it would turn the former AmerisourceBergen building in downtown Paducah into a processing and retail facility, doubling down on its area commitment.
We hope the new facilities are the vanguard of more to come for this new Kentucky proud product, bringing the state closer to becoming, as hemp proponents have hoped, the Silicon Valley of the industry.
Source: http://www.paducahsun.com/news/local/kentucky-christmas/article_526e0bda-f907-5479-990f-c672b2bb6793.html